SecureStyle supply and install the remarkable EPDM flat roofs systems, designed specifically to offer long lasting protection, superior weather proofing and creates an attractive appearance.
Our flat roofs are perfect for a variety of projects. Whether you have an extension, a balcony, a shed or a garage that needs covering, then the EPDM flat roof material is the ideal option.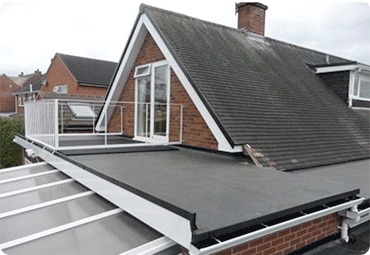 Flat Roof Extensions
A flat roof in Kent from SecureStyle offers state of the art materials compared to the previous felt and asphalt options. Our EPDM roofs are much more robust, durable, hard wearing and completely weather proof, so you never have to worry about their maintenance or upkeep.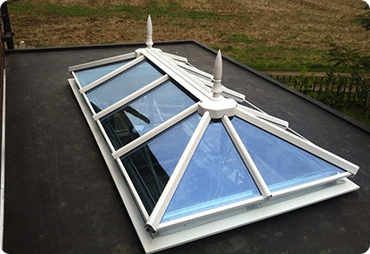 Long Lasting Roofing
EPDM (Ethylene Propylene Diene Monomer) are specifically crafted to withstand even the worst of the British weather. Unlike previous flat roofing materials our EPDM systems will never gather rain water or grow moss or greenery as frequently seen in older flat roofs.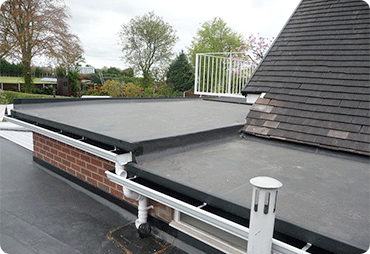 Garage Flat Roofs
Flat roofs are very common on garages and naturally they must be weatherproof, structurally sound and also look desirable. With our EPDM flat garage roofs you will benefit from an environmentally friendly product that is easy to adapt to any size or shape required.
Flat Roof Prices Kent
SecureStyle proudly offer the most competitive quotes for flat roofs in Kent. Use our contact form and we'll get back to you at a time that best suits. Our friendly and informative staff will answer any questions you may have, and provide you with a free no-obligation flat roof quote.