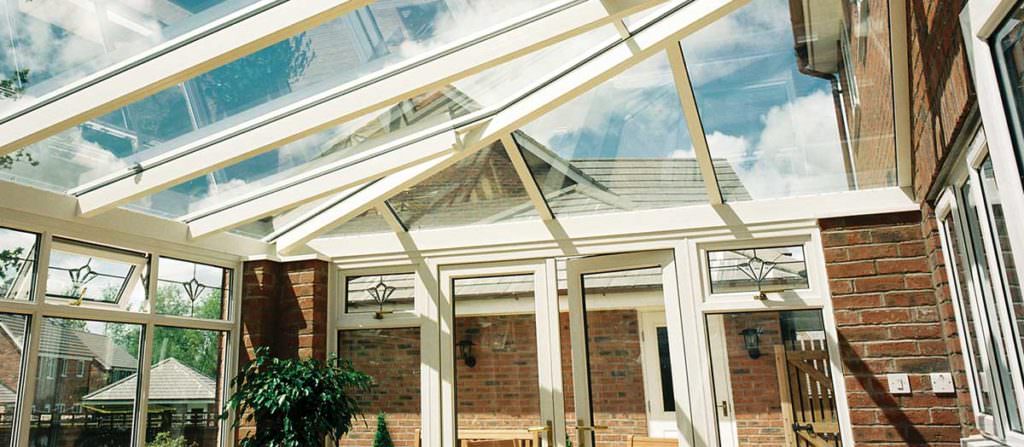 Lean-To Conservatory Kent
Lean-to conservatories are a wonderful addition to any Kent property. This flexible conservatory design can make the most of your available space, slotting into previously underused areas and enabling them to become functional.
At Secure Style, we work with the very best profiles to create lean-to conservatories, which not only look great but are high performance too. Our experts will help you to design the perfect conservatory for your home, creating additional space that complements your property and enhances your lifestyle.
The lean-to conservatory is incredibly versatile. Its clever design means that it can slip under low eaves as well as fit into narrow spaces. This makes it ideal for bungalows, cottages and terraced houses, as well as making the most of the unused space along the side of your property. Your lean-to conservatory can be made in almost any size too, enabling it to fit in tiny gaps or to create large living spaces that you can enjoy.

When our designer meets with you, they will talk to you about what you want to use your new lean-to conservatory for and meticulously measure the area of your home where it will be situated. They will run through options available to you, which include a range of door choices, such as a uPVC door, French doors, or bi-fold doors. They will help you to pick out a practical entrance that suits your new conservatory design.

The lean-to conservatory is so versatile that it can be used for almost any purpose. Perhaps you want a utility room to free up space in your kitchen, or perhaps you have an area that would work as a dining room, but you want something less disruptive than a traditional extension. The lean-to conservatory can be styled to provide many functions, giving you additional space that is both practical and stylish.

Traditional conservatories were often too cold in the winter and too hot in the summer, however, our state-of-the-art designs change all that. Your new conservatory will be fantastically thermally efficient, featuring the very latest technology to ensure heat loss is minimised and there are no draughts or leaks. In the summer, you will be free from the oven-effect too, so your conservatory will be a brilliant space for you to enjoy all year round.

Keeping your home and family safe and secure is a vital consideration with any home improvements.  When you choose a lean-to conservatory from us, you will benefit from all the innovative and practical security features that we provide on our uPVC doors and windows. Your new conservatory will provide the same high standard of protection as the rest of our double glazing collections.

Our lean-to conservatory is a fantastic choice for your Kent home improvements as it offers endless possibilities and is great value for money. Due to the simplicity of the lean-to conservatory design, these structures are the most cost effective of all conservatories. Lean-to conservatories can be used in any way you want them to be, from dining rooms, home offices, and living areas to playrooms, even swimming pool covers.
Lean-To Conservatory Cost
Our online quoting engine lets you create the perfect lean-to conservatory for your home, giving you a wealth of specifications to choose from. Once you have the ideal design, it will provide you with a guide price instantly. You can also get in touch with our expert teams at our contact page.